Frequently asked questions about nudism

Why be a nudist? It looks silly, besides I would never take my clothes off in front of other people.

Once you get over the years of conditioning from parents and society that being without clothes is wrong, embarrassing or a prelude to sex, it becomes liberating.

The feeling of freedom, the removal of stress, the oneness with nature if you like, is the greatest feeling. It would be like describing the free fall in parachuting. Words won't do it justice.


Give yourself permission to trust yourself and do it once. If you don't feel the release and exhilaration

just see it as an experiment. If you feel the benefits you wont go back, you are hooked as a nudist.

OK you have my attention how do I start nudism small time?


Walk naked around the house when alone. Skinny dip in a backyard pool.




Maybe try it with a friend. As you are more game try a legal nudist beach. Best to be with a friend if female.

Better still be with a group of friends. More courage with numbers.
If you want to try nudism but not with your friends go along to a organized nudist club.

Are nudist clubs mixed or is it a gay thing?


It's mixed with a range of ages, races and backgrounds. We are ordinary average people, but without the hangups concerning nudity.





I am almost convinced but I have a few reservations

namely-
I don't have a tan.


Nudists come in all colours and some are tanned, most are not.





I am fair skinned

.


Use sensible sun protection, SF 30, hat and avoid the sun in the middle of the day. Doing nudist activities at night such as with a nudist club is very popular.


Being a nudist is not just about being in the sun. Many nudist clubs have swimming pools and shaded areas. Social nudism at a nudist club is almost always enjoyed in the evenings doing things such as nude disco, karaoke and fancy dress ups.



I am keen but my partner is not

.


Let them read this site, take them to a clothing optional place such as any nudist beach, River Island Clothing Optional Resort at Mittagong or one of Sydney' nudist clubs.

Would she or he have dared to do the Opera House thing or swam in the Sydney Skinny? Never ever skinny dipped?



Lets face it I am no postcard.




Nudist come in all shapes and sizes

, and many unusual sizes at that. The freedom to be you as you are is part of the absolute liberation. There is no judgement. There is no perfect body.

OK what about the pervs? I don't want my partner nor me to be perved at.


If you visit a public nudist beach you are amongst the crowd of like minded people

however there are no guarantees.




N

udist clubs on the other hand are conscious of this and their members tend to look you in the eye.

They want to encourage you to be a member and so they won't allow anything to happen to make you or your partner feel uncomfortable.
Nudist clubs that describe themselves as friendly are just that. People are not fools, if something is dodgy it wont last long.

Men may be concerned that they are not the "biggest in the locker room" and getting "excited" at the wrong time.


Overwhelmingly, most men are "small to average" in size.

At any nudist venue it is etiquette to always carry a towel with you to place on any surface you sit on. If excitement happens just sit down with your towel on your lap and think of your grandmother until relaxed. It happens sometimes, and is not a big deal.

My partner has the fuller figure and is self conscious.


They will be in good company. We are all a bit overweight, but who cares.



My partner is concerned about parts of their body, thinking them unusual.
We all have different bodies, there is nothing you've got that another nudist hasn't got. Don't compare yourself to male or female models in magazines as they are a false representation of the average person and are nearly always airbrushed or photo shopped.
Nudism allows you to break the chains imposed by society and allow you to be yourself, free and liberated. Incidentally nearly all first timers, when comfortable at a nudist event, tend to plan to return for the next occasion.



What about body art and body jewelry?




Some nudist are adorned, some are not, we don't care either way.





Are Brazilians acceptable?




Many nudists, male and female, are hair free downstairs. Its up to the individual

of how they want to look, nothing is compulsory. These days many nudists are shaved or waxed and they are sometimes referred to as smoothies.
A tip - if you shave, use a good razor and shave "with the grain" that is,

down

only

.


(T

he problem is to avoid ingrown hairs when the hair regrows, otherwise if you shave over and over to get the smoothest result, some hairs will regrow under the skin and leave a nasty red mark).
Follow up by using an exfoliating glove.

Many women prefer to wax.


See here for information about ingrown hairs.



I have this nagging thought that nudism is a cover for a swingers outfit

.


Definitely no. Absolutely not. No no no. Never ever!




Nudism at a legal nudist beach or social nudism at one of Australia's clubs or resorts is just like minded people, being non judgmental, without clothes having fun and body freedom in a relaxed environment. Nudism is a nonsexual pastime.




We need more people to become nudist and visit legal nudist beaches, join nudist clubs, and go on holidays to nudist resorts. Nudism is a legitimate and legal pastime. Do your research, ask questions if you are not sure.





OK, but who are typical nudists? Are they hippies or odd bods

?


Nudists

are normal everyday people, we are not weird, nor are we hippies, just normal people, families, professionals, tradies, retired folk and young people from all backgrounds who have discovered freedom and have fun.



What behavior can I expect at a nudist club

?


All clubs have a no camera policy, no intimate touching

, no staring and best gentlemanly and ladylike behavior is always expected. Other than that you will treated with friendliness and respect. Most clubs will be happy to allow you to come along and view their events. Remember they will want you to comfortable so you come back next time.



Why belong to a nudist club when I can go to a free nudist beach?




Sunshine and weather can limit you time and enjoyment on a nudist beach where a nudist club can provide private, shady and safe facilities in a friendly environment, in all weather. In addition nudist clubs have organized warm indoor and outdoor social activities such as nude dinner dances, nude tennis and fancy dress theme nights, and they operate all year round.



OK, where could I start?


Cobblers Beach at Mosman, is a legal nudist beach and an easy start. Or use this site to make enquiries at a genuine nudist club.



What happens inside a nudist club?


Some nudist clubs hire commercial indoor pools for nude swim and social evenings. Some nudist clubs meet up at nude beaches. Some nudist clubs go as a group to nudist resorts, camping trips or can team up with other nudist clubs that own premises.




Some nudist clubs have large properties with elaborate facilities for their members, basically a nude community relaxing and having fun.





Facilities usually

including dance hall, shade areas, kitchen, BBQ areas, swimming pools, spas, gymnasium, sporting facilities such as tennis and volleyball court

s. Often accommodation is available and provision to have on site caravans. All in a safe and private environment. Nudist clubs usually have regular organized nude functions such as dinner and dancing, trivia nights, nude sporting events and almost nude fancy dress dances.

After someone new visits a nudist club what is the common thread in conversation?


Almost always it is "why didn't we do this sooner

? "
If you have read this far then you have some interest in nudism, you will regret it if you don't at least try it once.



Hope to see you happily nude soon.

Let me know

if I have been helpful or if you have a question.



Powered by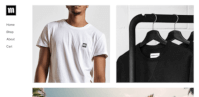 Create your own unique website with customizable templates.