Nudist club social events over next few months

Spring and Summer 2013
Social evenings at Kiata Country Club, a large family friendly nudist club with extensive grounds and modern facilities, near Windsor, Sydney.
Two popular indoor social events each month throughout spring and leading into summer, with more day and evening events each month as the weather gets hotter. Visit their site
www.kiatacc.com for visitor information.
Saturday 16th November 2013
Christmas in November at River Island Nature Retreat, near Mittagong, two hours south of Sydney.
6.30pm Bring a plate of food plus a $5.00 gift. Santa will give out presents followed by a disco evening.
Details
www.riverisland.com.auDECEMBER 25 CHRISTMAS AT RIVER ISLAND
Bring a plate. Details
www.riverisland.com.auDECEMBER 31
NEW YEAR'S EVE PARTY
TUESDAY Theme: "Circus" (Under the Big Top)
Wazza's Circus Disco
Weekend Surcharge: Adults: $15.00 Children: $10.00
Details
www.riverisland.com.au
Powered by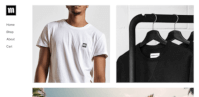 Create your own unique website with customizable templates.